Roger Sanchez's New Single - "Troubleman"
Stealth Records Releases
Roger Sanchez's New Single "Troubleman"
From His Forthcoming Fall Album Release "Roots"
Troubleman Available Today
June 11th On iTunes
Jay Z's Life & Times Premiers Troubleman Video
NEW YORK, N.Y., June 11, 2013 – Stealth Records announces its next release, this time from the label boss himself, Grammy Award winning artist/producer/DJ Roger Sanchez. Roger is one of the world's foremost names in House music, known as a "DJ's DJ" and a "Producer's producer," Sanchez' unwavering status as a top-global master of the genre is a testament to his robust belief in the power of music to liberate people, physically and mentally.
Already in the Top 10 on the House Charts on Beatport, "Troubleman" is the first single off the house legend's much anticipated upcoming fall LP release "Roots," and its sound marks the official return to Sanchez's foundation in house music. On the Roots LP release, Roger continues to stay true to the diversity of his influences, from salsa, blues and soul to disco, rock and hip-hop, all which solidified Roger's dedication to representing this spectrum of musical styles and spurred his constant quest to redefine the boundaries of house music.
The S-Man or commonly known as Roger S has reunited with two long time friends on Troubleman, GTO, who was the voice of Roger's classic "Turn On The Music" and house heavyweight DJ Sneak, who takes control of remix duties.
"Troubleman is the first track from my upcoming album Roots and I had so much fun collaborating again with GTO. I'm going back to my underground roots, everything from deep house to a bit of tribal and modernizing it. My new album and this track definitely has the Blues overtones laced throughout the song- it's all about the breakdown & when the track kicks back in! The video definitely captures the feel of the track by blending an old school vibe with modern techniques- I love the feel of it." -Roger Sanchez
The video for Troubleman, directed by Sherif Higazy officially premiered on Jay Z's Life & Times featuring Roger Sanchez and GTO.
WATCH HERE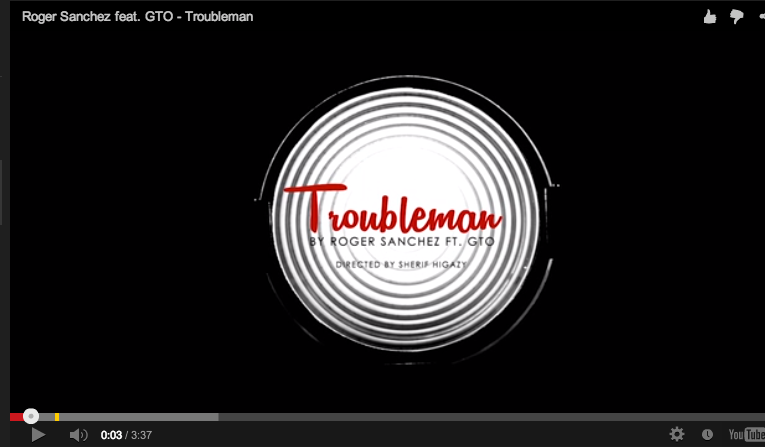 (Cleared for posting)
Keeping up with Roger Sanchez:
Roger is currently on tour in the US, playing at NYC's Cielo on June 20, Miami's LIV Nightclub on June 27 and L.A.'s Avalon on June 29 long with other US dates listed below.
To tide us over this summer, Roger Sanchez will be releasing "Release Yourself 13", a 3 CD compilation set for release on July 15 exclusively through Beatport and July 29th it will be made available on iTunes and all other stores.
In the meantime, you can keep up with Roger Sanchez during his weekly terrestrial and online radio show, "Release Yourself", with 15 million listeners worldwide or his Award-winning intertnationally distributed bi-weekly podcast, a spin-off from the radio show:
Roger Sanchez Release Yourself podcast (bi-weekly on iTunes)
Updated Release Schedule:
• June 11 - Troubleman (iTunes, all other stores)
• July 15 - Release Yourself '13 compilation (Beatport)
• July 29 - Release Yourself '13 compilation (iTunes, all other stores)
• September - My Roots single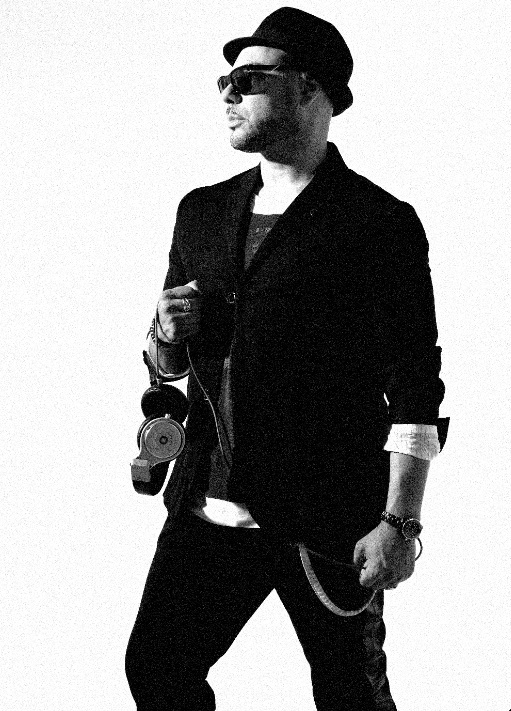 Read More